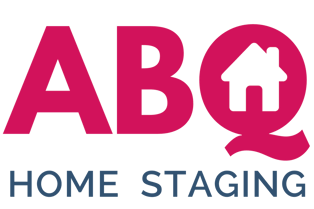 Elevate Your Home's Appeal: The Art of Kitchen Staging
Master the art of kitchen staging for a buyer-ready home. Explore color choices, materials, and affordable upgrades to create an inviting and captivating kitchen that will appeal to potential buyers.
Elevate Your Home's Appeal: The Art of Kitchen Staging
In the vibrant and diverse real estate market of Albuquerque, making your home stand out is crucial. Whether you're preparing to list your property or simply aiming to enhance its overall aesthetic, staging your kitchen can make a world of difference. From minor updates that breathe new life into tired spaces to addressing essential repairs that could potentially sway a buyer's decision, we're here to guide you every step of the way.
As your trusted Albuquerque Home Staging Company, we've had the privilege of witnessing the impact that thoughtful kitchen staging can have on property value and buyer perception. Throughout this guide, we'll explore a spectrum of practical tips, covering everything from choosing the right colors and materials to identifying and addressing common repairs. So, let's roll up our sleeves and get ready to transform your kitchen into a show-stopping space that captivates and resonates with potential buyers.
Evoke Ambiance with the Right Colors and Materials
In Albuquerque's diverse real estate landscape, crafting the perfect kitchen is an art form. The colors you select are like brushstrokes on a canvas, defining the character and ambiance of the space. But it's not just about color; it's also about the materials that make your kitchen uniquely appealing.
Serenity in Soft Blues
Imagine the expansive New Mexican sky, stretching above the Sandia Mountains. Soft blues in your kitchen evoke that sense of serenity, creating an atmosphere of calm and tranquility. When paired with crisp white accents, they infuse your kitchen with a refreshing, airy aura. Combine these blues with materials like stainless steel appliances for a sleek and modern feel.
Embrace Nature with Muted Greens
Connect with the tranquility of the Rio Grande through muted greens. These earthy tones bring a touch of nature into your kitchen, fostering a sense of calm and relaxation. Just as the greenery along the riverbanks subtly influences the ambiance of the area, these hues can breathe life into your kitchen space. Pair muted greens with wooden cabinets for a natural and welcoming feel.
Greys: Versatility and Sophistication
Greys, reminiscent of rain clouds casting shadows on the majestic mesas surrounding Albuquerque, bring understated elegance and versatility to your kitchen. Whether you opt for lighter greys to create an airy feel or deeper shades for a cozy touch, greys offer a modern and sophisticated appearance. Complement these greys with hard surfaces like stone countertops and tile backsplashes for a seamless and contemporary look.
Timeless Elegance in Bright White
Imagine the luminous sun against the adobe walls of Old Town Albuquerque. Bright white, in a semi-gloss finish, echoes the timeless charm of this city. It brings a clean, bright, and contemporary feel to the kitchen, enlarging the visual space and appealing to a broad spectrum of potential buyers. Enhance the timeless elegance of bright white with the use of stone countertops and stainless steel appliances.
Warmth Through Earthy Tones
Infuse your kitchen with the warm, sandy tones inspired by Albuquerque's desert landscape. Beiges, creams, and subtle terracottas create a space that feels both grounded and inviting. This earthy palette complements the region's natural surroundings, offering a touch of warmth to the ambiance. Combine these earthy tones with wooden cabinets for a cozy and homely atmosphere.
These kitchen color choices and material selections create an ambiance that resonates with potential buyers, inviting them to envision the heart of their next home.
Smart, Affordable Upgrades for Major Impact
When it comes to elevating your kitchen's appeal, you don't always need a substantial budget for a major renovation. Smart and affordable upgrades can make a significant impact, breathing new life into your kitchen and captivating potential buyers. Here are some transformative ideas that won't break the bank:
Refresh Your Kitchen Cabinets
One of the most cost-effective ways to revitalize your kitchen is by giving your cabinets a facelift. A fresh coat of paint in a modern, neutral color can instantly modernize the space. Consider a soft gray, crisp white, or warm beige to create a timeless look that appeals to a broad range of buyers. If your cabinets are in good condition, painting them can make a world of difference.
Swap Out Hardware
Updating cabinet handles and drawer pulls is a small change with a big impact. Choose sleek, modern hardware that aligns with your kitchen's style. It's a simple and affordable upgrade that adds a touch of elegance and cohesion to the space.
Illuminate with Under-Cabinet Lighting
Enhance the functionality and aesthetics of your kitchen by adding under-cabinet lighting. This subtle addition not only makes your countertop space more functional but also creates a warm, inviting atmosphere. LED strips or puck lights are energy-efficient options that can be easily installed, even as a DIY project.
Upgrade the Faucet
A shiny, new faucet can be a focal point in your kitchen. Modern faucets come in various styles and finishes, from brushed nickel to matte black. Choose one that complements your kitchen's color palette and design. This relatively small investment can give your kitchen a fresh, contemporary look.
Enhance the Backsplash
Revamping your backsplash can transform the look of your kitchen. Peel-and-stick tiles offer a budget-friendly solution for a quick and stylish update. Whether you opt for a classic subway tile, a colorful mosaic, or a trendy pattern, a refreshed backsplash can make your kitchen stand out.
Add Open Shelving
Open shelving is not only functional but also visually appealing. Removing some upper cabinet doors and replacing them with open shelves can create a more open and spacious feel in your kitchen. Displaying stylish dishes, cookware, or decorative items can add character and charm.
These smart, affordable upgrades are designed to make a major impact on your kitchen's appeal without a major dent in your wallet. They not only enhance the aesthetics of the space but also create a more inviting and functional kitchen that potential buyers will love.
Cleaning Tips for Show-Ready Shine
A pristine kitchen is a critical aspect of home staging because it leaves a strong and lasting impression on potential buyers. It communicates that the home has been well-maintained and cared for. A clean and well-maintained kitchen can help buyers visualize themselves living in the space, as they are more likely to associate it with comfort and convenience.
When a kitchen is show-ready, it becomes a selling point for the entire home. Buyers often pay close attention to kitchens, so ensuring they are in top condition can significantly impact their perception of the property.
To achieve that impeccable show-ready shine, here are some practical cleaning tips to follow:
Deep Cleaning Checklist
Appliances: Clean all appliances inside and out. Pay close attention to the oven, stovetop, microwave, and refrigerator.

Countertops: Wipe down all countertops, paying special attention to any stains or sticky residue.

Cabinets: Clean the exterior of all cabinets. Don't forget to check for fingerprints and smudges.

Sink and Faucet: Ensure the sink is spotless and shining. Polish the faucet to remove any water spots.

Floor: Give the floor a thorough cleaning, making sure there are no crumbs, stains, or spills.

Windows: Clean the windows to let in maximum natural light.
Declutter and Organize
Cabinets and Drawers: Declutter cabinets and drawers. Remove any items that are not essential. Organize items neatly.

Countertops: Keep countertops as clear as possible. Leave only a few stylish, well-placed items.

Refrigerator: Clean and organize the inside of the refrigerator. Remove any expired or unused items.
Final Touches
With your kitchen shining from a thorough cleaning, it's time to add the final touches that will transform it into a show-stopping space.
Coordinated Linens and Accents
Invest in a set of high-quality linens and coordinating accents to elevate the visual appeal of your kitchen. Consider a collection of kitchen towels and stylish napkins to hang neatly or display artfully. These touches create a welcoming atmosphere that exudes comfort and style.
Inviting Scents
Enhance your kitchen's ambiance with inviting scents that evoke a sense of warmth and nostalgia. Natural fragrances, such as the aroma of freshly baked bread, zesty citrus from a bowl of lemons, or the sweetness of a homemade pie, can create an atmosphere that resonates with potential buyers. These familiar scents can make your kitchen feel like the heart of the home.
Stylish Accessories
Elevate your kitchen staging with stylish accessories that add a touch of personality and cohesion to the space. Consider tasteful additions like a decorative paper towel holder, a chic utensil caddy, or a well-placed tray for condiments and spices. Choose accessories that align with your chosen color palette and contribute to a cohesive and inviting look.
With these final touches, your kitchen becomes more than just a functional space—it transforms into a welcoming and inviting area that leaves a memorable impression on anyone who enters. Every detail, no matter how small, contributes to the overall allure of your home.
Conclusion
Staging your kitchen is an invitation—an invitation for potential buyers to envision themselves in the heart of your home, creating memories, sharing meals, and building a future. The colors, materials, and smart upgrades come together to create an ambiance that resonates with their aspirations and desires.
The kitchen is more than just a space for culinary creations; it's the soul of the home. It's where stories are shared, laughter fills the air, and relationships are nourished. By preparing your kitchen to be show-ready, you're not just presenting a property; you're offering an experience.
As you embark on the journey of kitchen staging, may each detail, no matter how small, contribute to the overall allure of your home. And may every element be a brushstroke in the masterpiece that is your home, leaving an indelible impression on those who cross its threshold.
Thank you for joining us on this exploration of kitchen staging. Now, armed with insights and inspiration, go forth and transform your kitchen into a captivating space that speaks to the hearts of those who seek a place to call their own. Your home is more than a structure; it's a vision waiting to be realized.
If you have any questions or need assistance with your home staging project, don't hesitate to reach out to ABQ Home Staging. We're here to help you make your home the best it can be.